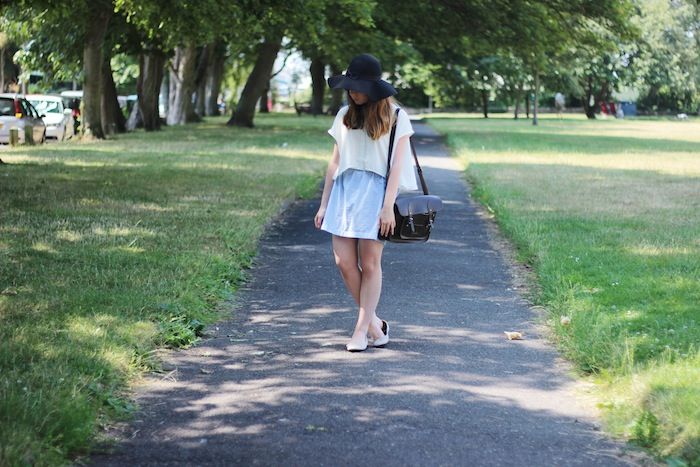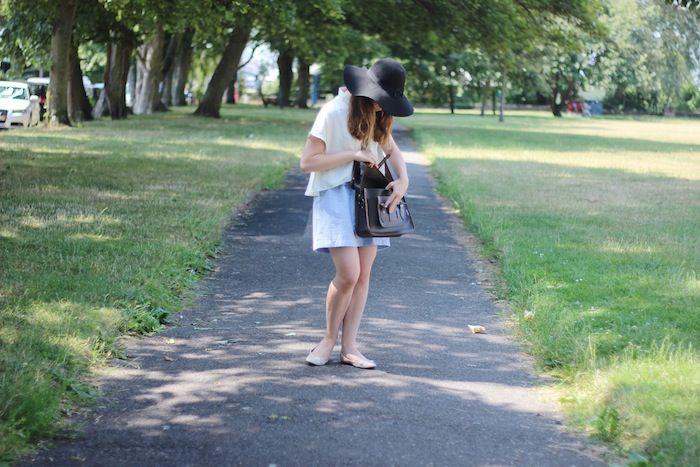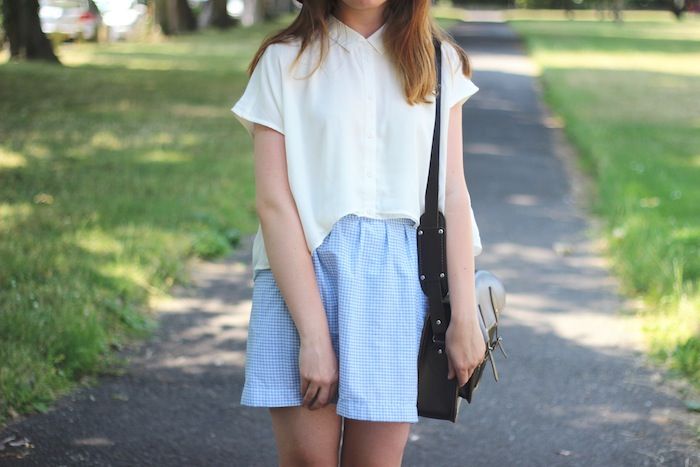 When I spotted these shoe gems in the abyss of the 'Shoe Section' in my local Primark I just knew that I just had to lay my hands (or feet) on them, as I just couldn't resist a pair of mouse faced shoes complete with their very own glittery ears. I have to admit I do have a thing for accessories with glitter accents. Whilst on the topic of 'animal themed' items I also spotted a pug t-shirt! Now, as a self-proclaimed 'pug lover' this was one of those impulse buys that would feel wrong to just simply walk pass it without a second glance. So there I found it in my shopping basket with very little time to think "Do I really need that t-shirt in my life?"(obviously yes!) I am yet to decide whether it will make an appearance in an outfit post or two, or whether I will just save it for that 'off-duty' blogger look! Needless to say I'm a magpie when it comes to items that are animal themed. Maybe this might be the start of something...
On a different note I just wanted to let you all know about a new site called

STYLIGHT where you can create or get inspired by looks created by the blogging community.
After hearing about STYLIGHT through various blogs and watching their German TV commercial, I knew that this was an exciting community to be a part of! In detail STYLIGHT is a place where users can create a number of looks inspired by whatever they like! Whether that's showing your followers your latest outfit or putting together a 'look' from a number of products from the stores which sell through STYLIGHT.
You can also add a number of different things to your 'look board' such as quotes, videos and music. So if there's a burning song that suits your look all too well then you can simply add it to your 'board' in a matter of minutes.
And one of the best parts about it is that you can buy the product straight away making it a stress-free shopping experience! *Double brownie Points* I really do love the concept of the site and urge you all to take a look at it, they even have a '

Magazine

' section with posts ranging from 'How to wear..' to showcasing bloggers style. If you haven't already then do have a peek and also I've just set up an account so if you want to see some examples of the 'looks' I've been creating then click here!
x
Hat - Primark | Shirt - Monki (diy'd) | Skirt - Made by me | Shoes - Primark (similar style - link) | Bag - 14.5" Satchel, Zatchel (link)